Welcome to the Volvo club marketplace! Free for anyone to use in Australia, we want our classifieds to be the best place to buy used Volvo cars and parts. Have a car or part you need? Place an advert in the wanted section. Adverts are free, heavily moderated and are now much easier to use and include 8 photos per advert.
Classic , Rare, 360 GLT. 1986. B200E motor. Electronic Fuel injection. Airconditioning fitted. 5 speed , Rear wheel drive makes…
31/01/2017
Melbourne, Flemington
Total views: 564
Price: $ 1,650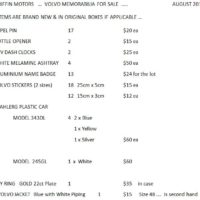 We have a range of Volvo memorabilia for sale …. we were a Volvo Truck Dealer from 1971 – 2004…
15/08/2017
Total views: 264
Price: $ 0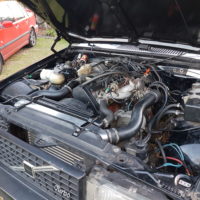 Good condition - no broken clips - Pickup McKinnon Victoria . Postage at buyers expense.
06/08/2017
Melbourne
Total views: 204
Price: $ 80